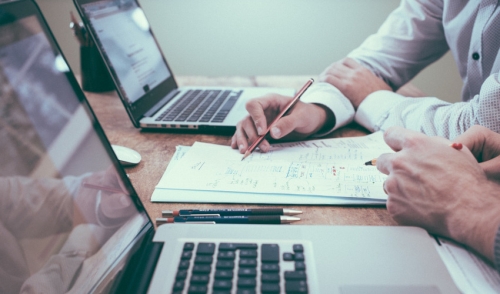 Yale University weather researchers say 2017 is shaping up to be "… among the hottest years of the observational record."
That's no surprise to any contractor active with outdoor remodeling projects. With all this talk of summer heat, it makes sense to keep energy efficiency in mind when pitching project quotes.
"I think it's the easiest conversation for a pro to have with a prospective customer."
The speaker is Jason Arigoni, The Home Depot's division merchandise manager and head of a team that averages 22 years of service with the national retailer. "I've got four guys on my team that have more years with the company than I have on the planet," Arigoni smiles.
All that veteran know-how is one way the company works hard to stay on top of local market remodeling trends and product preferences. Take home energy efficiency.
Keep It Simple
"The goal this time of year is to keep the heat out, right?" Arigoni says. "So we look at four ways to do that: windows, weather-stripping, caulking, and insulation. The most cost-effective two in that group are insulation and weather-stripping. Did you know you can save over $200 in annual heating and cooling costs with weather-stripping and caulking?"
Arigoni believes striking up a conversation about energy savings opens the door to profitable project work. Attic insulation is often a good place to start. "That's an easy one for property managers and pros to offer to their customers," Arigoni says. The Home Depot manager reports many pros like the versatility and savings of free insulation blowing machine rental with a minimum 10-bag purchase of blow-in insulation. "Why buy an insulation blowing machine if you don't have to?" Argoni observes. The price of a new blowing machine can easily top $5,000.

Smart Thermostats
The other category that often results in incremental sales are smart thermostats. While the device is comparatively easy to install, Arigoni has seen " … some folks just prefer someone else to do it." For any contractor in HVAC repair and maintenance, smart thermostats can be as easy to sell as 'Hey, what about your thermostat?'
Rebates Rock
Rebates are another huge energy efficiency motivator. "More and more pros are savvy and staying connected with what's going on in their service area with rebates," Arigoni reports. "For example, Georgia Power offered a rebate on a smart thermostat last year for just $99 after rebate." Websites like homedepot.com/energy are helpful locations to survey what the latest in rebates is.
Another easy fit in nearly any sales conversation are Energy Star appliances. The Energy Star program has been around since 1992 and is frequently overlooked. It shouldn't be.

Energy Star
"The gee-whiz technology that's going into Energy Star appliances is a fun conversation for pros looking to upgrade a sale. Sure, it's about energy savings. But it's easy to transfer that into an upgrade sale. We have a Samsung refrigerator with online cameras inside. When you're at the grocery store you can check your smart phone to see if you're out of milk and eggs." Arigoni says.
This article was originally posted on Remodeling
To view this article in its original form, Click Here!